I had a wonderful time hosting Dave Duty of Options Financial Residential Mortgage as the guest speaker at the Hillsboro Rotary club yesterday.  He did a great job detailing the historic nature of today's mortgage lending environment.  As it happens, the infographic below came across the transom from my friends at Keeping Current Matters, and it dovetailed so nicely with what Dave had to say that I wanted to post it here for you.
Home Mortgage Rates by Decade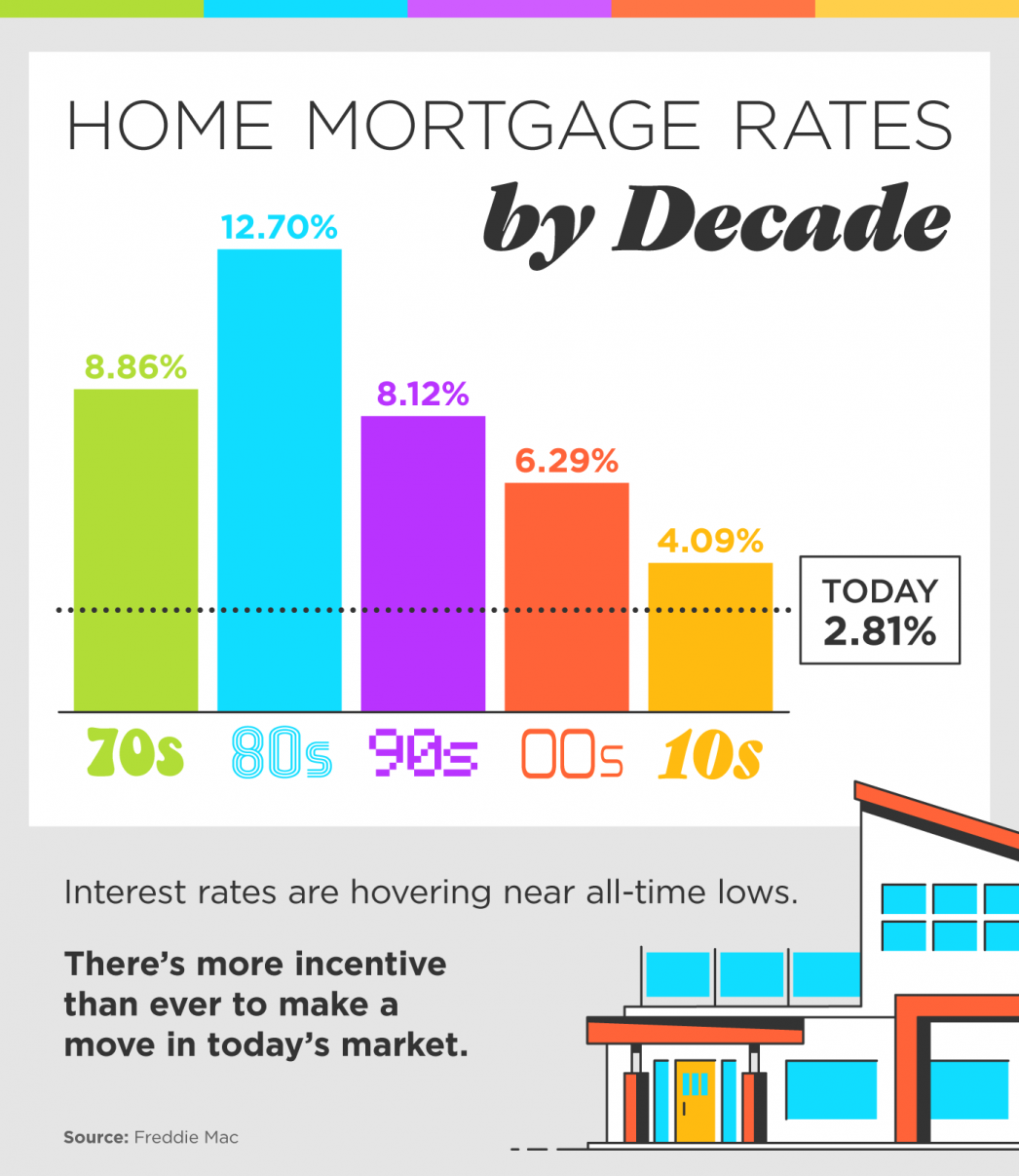 Some Highlights
Mortgage interest rates have dropped considerably over the past year, and compared to what we've seen in recent decades, it's a great time to buy a home.
Locking in a low rate today could save you thousands of dollars over the lifetime of your home loan, but these low rates may not last forever.
If you're in a position to buy a home, let's connect to determine your best move in today's housing market while interest rates are still in your favor.